Voi e-scooter parked across the pavement outside Victoria Rooms in Clifton. Image credit: Georgina de Courcy-Bower

At the end of October this year, the Swedish company Voi launched their e-scooters in Bristol as part of a pilot scheme. The government brought the scheme forward in the hope that e-scooters would ease demand for public transport and allow for social distancing during the Covid-19 pandemic. Earlier in the year, Marvin Rees said that he hoped e-scooters would help the city reduce congestion and air pollution. These are two key issues associated with a car-dominated transport system present in Bristol and many other cities around the world.
I have been investigating whether e-scooters could help Bristol to meet its sustainable transport targets. These include meeting net-zero emissions by 2030 and simultaneously reducing inequality within the city. However, between 2005 and 2017 the decrease in CO2 emissions in Bristol's transport sector was only 9%. To reach net-zero by 2030, there will need to be an 88% decrease from the 2005 baseline.
E-scooters have been called a 'last mile' solution to fill the gaps between transport links and homes or offices which could draw more people away from their cars. My research has found that policies towards the new micromobility focused on decreasing transport inequalities in the United States. Conversely in Europe, there was more consideration for the environmental impact, but both continents have policies emphasising the importance of safety.
E-scooters and the environment
Despite cities frequently referencing environmental sustainability, few were found to have policies or regulations to ensure this. There was often an assumption that e-scooter users would previously have made their journey by car. However, in Paris only 8% of users would have driven if e-scooters were not an option. This was higher in the US, with cities consistently having a modal shift from cars of over 30%. However, this was explained by the lower availability of public transport compared with European cities. Therefore, US policies would not have the desired effect in Bristol.
A second environmental consideration is the lifecycle analysis of e-scooters. This shows that e-scooters still produce a significant amount of CO2 emissions, particularly when compared to active travel. E-scooters used as part of a sharing scheme are also frequently vandalised which shortens their lifespan. In UK cities which started their trials before Bristol, operators have already complained of high rates of vandalism. Many are also thrown into rivers which causes ecological impacts.
E-scooters and inequality
Many cities in the US have regulations aiming to improve access to transport for low-income communities. This has included unsuccessful discounted services. Operators have often failed to comply or the schemes have not been marketed. A more successful regulation was rebalancing e-scooters to ensure that some are placed in deprived communities. However, operators have claimed that this is economically and environmentally unsustainable. Using large trucks to move e-scooters around the city will increase CO2 emissions associated with them.
It is important that environmental goals do not come at the cost of excluding certain communities in the city, and vice versa. However, overall the most significant factor for decreasing inequality or decreasing CO2 emissions is which mode the shift comes from.
The most effective way to encourage a modal shift away from cars is to reallocate space to other modes and start designing cities around people. However, making such a significant change in the way we live our lives will be met with backlash from some. E-scooters can help mitigate this by providing an alternative mode of transport that could make the reallocation of road space to micromobilities more politically feasible.
Safety of e-scooters
What can be agreed upon by everyone is that e-scooters must be safe for users and for those around them. The main complaints about e-scooters are that they block pavements for more vulnerable pedestrians and in most cities, e-scooters are banned from pavement riding. Nevertheless, casual observation shows that this is often ignored. However, in Portland it was found that the presence of cycle lanes and lower speed limits decreased e-scooter pavement use by around 30%. In Bristol, 70% of respondents for a Sustrans survey supported building more cycle tracks even if it took space away from other traffic. The presence of cycle tracks could also lead to more active travel which has co-benefits for individual health and wellbeing.
Governance of e-scooters
E-scooters and other shared mobility technologies are part of a change in governance. There is now collaboration between public and private and it is essential that communication between the two is transparent. Local authorities must make clear their goals and set boundaries for operators without restricting them to the extent that they are unable to provide their services.
Overall, e-scooters alone are not going to solve our dysfunctional urban transport systems. However, they might provide a catalyst for more radical change away from the car-dominated city.
--------------------------------
This blog was written by Georgina de Courcy-Bower, a recent graduate from the MSc Environmental Policy and Management course at the University of Bristol. The blog is based on her dissertation which was supervised by Cabot Institute member Dr Sean Fox.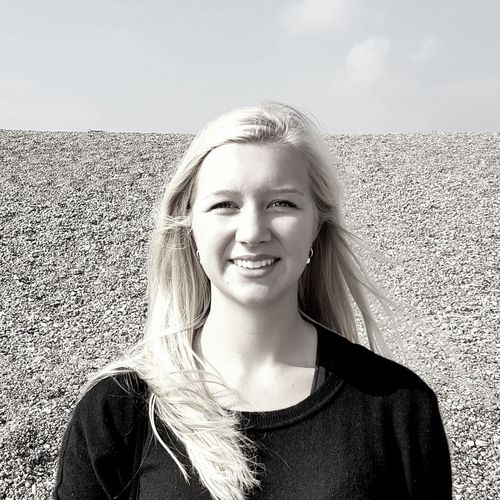 Georgina de Courcey-Bower